September 17th, 2019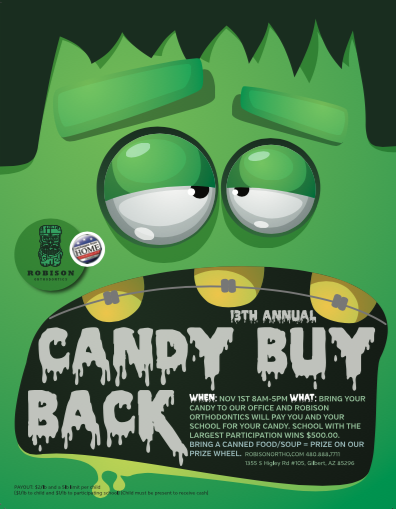 September 3rd, 2019
Every time I read an orthodontic blog written by another orthodontist, there is almost always an article that sounds like "How to find an orthodontist near me" about how to choose an orthodontist. Since the vast majority of you reading this live nowhere near Queen Creek, Arizona, I am writing this to help you find a good orthodontist near you.
Confirm Your Orthodontists "Speciality"
First, make sure that every orthodontist you consider is actually a specialist and not just a dentist that does orthodontics. One way you can be sure that he or she is a specialist is to look him or her up on the website www.braces.org. This site lists only specialists who have graduated from an accredited orthodontic program and belong to the American Association of Orthodontists.
No matter where you find the name of the doctor, be sure to ask these two simple questions:

"Are you a specialist?"

and

"How long was your specialty training?"

If they did not have two to three additional years after dental school, they are not specialists!
Ask for Recommendations
The next place I would seek a referral would be from other dental specialists in the area, especially oral surgeons. Although there are a lot of primary care dentists who might be helpful in your search, many of them are now doing orthodontics themselves and they may try to convince you to get your treatment directly from them. Oral surgeons and other dental specialists work with an assortment of orthodontists in the area and get to see and compare their work. A dentist may only work with one or two orthodontists, but an oral surgeon typically works with dozens.
Do Online Research
Another source of information is the Internet. Although it can be a valuable resource however, you need to take the information you find there with a grain of salt. First, practice websites do not always accurately portray the quality of work the orthodontist provides. A bad orthodontist might have found a good website designer. On the other hand, if a practice has a bad website or none at all, that may indicate the doctor does not keep up with the times. You should search for reviews on the orthodontist you're considering, but again realize that not all reviews are accurate. Happy patients usually don't go out of their way to write reviews, but unhappy ones can't wait to get to a computer. No doctor can make every patient happy all the time, so one or two less than perfect reviews should not scare you off assuming there are lots of good ones too. A pattern of terrible reviews, however, is telling.
Schedule an In-Person Visit
Last but not least, pay a personal visit to the office you are considering. What is your initial impression as you park, approach the building, and are greeted at the front desk? Is the facility modern and clean? Are they running on time? Is the staff helpful and in a good mood? Remember that you are going to be visiting this office about once a month until your treatment is done. Do you feel at home there? Finding an orthodontist is not always easy, but it is worth your time to do some homework. Good luck in your search!
May 22nd, 2019